<!spacer>

Update on
The Ballad of the Whiskey Robber

by Catherine Petruccione

#108, 26 November 2007
About a year ago, I had the pleasure of interviewing Julian Rubinstein, author of the critically acclaimed book, Ballad of the Whiskey Robber: A True Story of Bank Heists, Ice Hockey, Transylvanian Pelt Smuggling, Moonlighting Detectives, and Broken Hearts (Little Brown, New York/Boston, 2004).
Attila Ambrus, The Whiskey Robber, has been in the Satoraljaujhely prison since December 2000.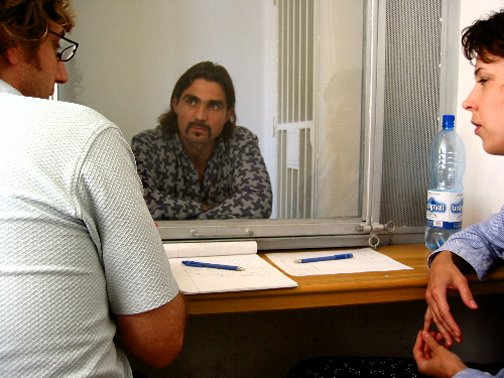 Since we last heard from him, he's been the subject of a filmed interview shot by award-winning documentary filmmaker Nina Davenport:
It was selected for the 2007 Sheridan Film Festival in Sheridan Wyoming.
This fall, Julian Rubinstein returned to Hungary to interview Ambrus. As he explains, "It's so hard for me to communicate with Attila given the circumstances, so I decided I really wanted to make a special trip to see him. He seems to be making the best of his time and the part in the video where he flirts with Nina was a complete surprise. I only found out when I went to edit the footage that he had been carrying on this whole rapport with her throughout the whole interview, and I realized I had to use the footage when I put the film together because it really showed what is a near legendary side of him and also was a window onto the loneliness he deals with being locked up for so many years."
The author will be adding new footage from the prison interview to his website soon.
There you'll find links there to purchase the audio book, a finalist for the 2007 Audie Award. Copies can also be purchased at iTunes.
When asked if he foresees any announcements from Warner Brothers (Warner Brothers and Johnnie Depp purchased the movie options on The Ballad of the Whiskey Robber - ed.), Rubinstein said, "They still have the option and have been working on a screenplay - but that's all I know for now."
Julian Rubinstein is currently living and traveling in the western United States while working on his next book.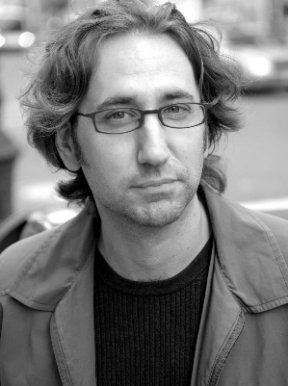 If you liked this article, Digg it!

Questions or comments?
Contact the editor, Craig Stark
editor@bookthink.com

| Forum | Store | Publications | BookLinks | BookSearch | BookTopics | Archives | Advertise | AboutUs | ContactUs | Search Site | Site Map | Google Site Map

Store - Specials | BookHunt | BookShelf | Gold Edition & BookThink's Quarterly Market Report | DomainsForSale | BookThinker newsletter - free

Copyright 2003-2011 by BookThink LLC

<! col. two ends> <! space>

<! col. four begins>