<<< Continued from previous page
What this machine does for you, of course, is bring many, many additional CDs, DVDs, etc., into play at sales that you previously would've passed on - those that are either cosmetically unacceptable or altogether unplayable. It's the work of a few minutes to restore them to like-new condition. It's also gives you the peace of mind of knowing that in almost all circumstances, unplayable products will be restored to playable.
The JFJ Easy Pro can be used for the following CD-based products: music CDs, CD-Roms, Sony PlayStation, PSone and PlayStation 2 game discs, Microsoft X-box game discs, DVD movies, double-sided DVD, VCD, CDR, DVDR, XBX360, HD DVD and "future" products. (This particular model doesn't support mini disc repair.)
Everything you'll need is included with the machine, but if you intend to do a lot of resurfacing, it would be a good idea to order additional supplies at the outset because these won't last long. Also allow yourself some time to practice.
Finally, a caution. Resurfaced CDs should not, IMO, be listed as "new" even though they may be equivalent in quality to new copies. "Like new" would be a better choice, along with the disclosure that machine resurfacing has been done to restore it to flawless condition.
Next idea, this one for those who use Multi-D boxes. At present, the smallest box offered by Packaging Control Corp. will work for CDs, but it's really much bigger than it needs to be - and costlier to ship. However, I've devised a very simple template that makes the process of cutting down a small box with a handheld rotary cutter to a CD-friendly size both simple and fast (under 10 seconds).
The template was cut to 24" x 14" from ¼" inch plywood (available in 24" x 24" sheets at home improvement stores). The notch is 10" x 1 ¼". It's important to use ¼" or thinner stock so the rotary cutter (a 28 mm Fiskars, in this case) can ride flush against the edge of the template. If you do use thicker plywood, you'll need a larger, more expensive cutter.
The 9 ½" x 6 ¾" x 2 ¾" Multi-D box is available here.
The Fiskars 28 mm rotary cutter is available here.
The Multi-D box before cutting.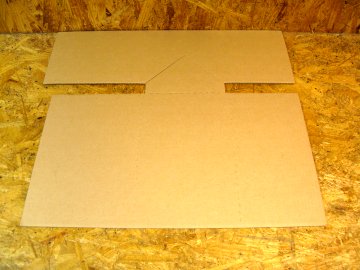 The first template cutting setup. Note that the edges of both the box and the template are butted up against the back wall.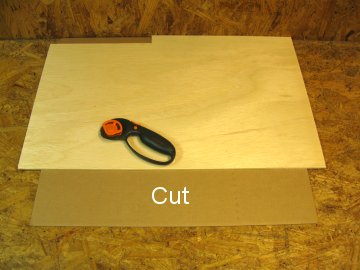 The box after the first cut.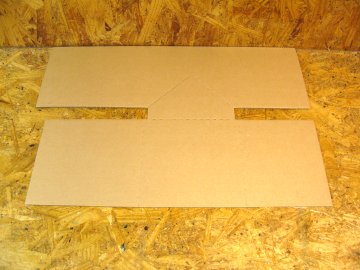 The second template cutting setup. Again, the edges of both the box and the template are butted up against the back wall.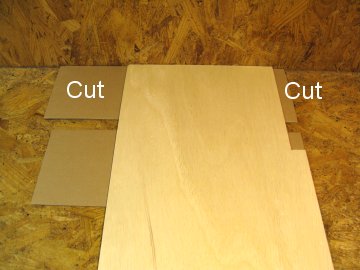 The completed box after making three cuts.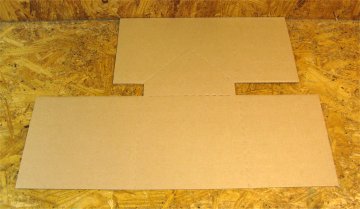 The resulting folded box.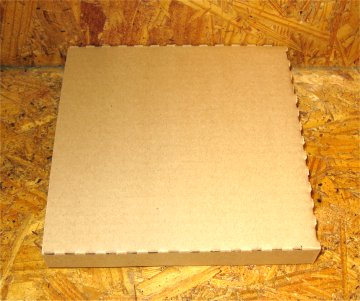 Alternately, you can use the template to mark cut lines on the box and make the cuts with a paper trimmer, though this is a slower process.
Note that the cutting reduces the weight of the box by almost 1 ½ ounces, and this in turn results in a postage savings of either $.17 or $.34, depending on where the package falls on the USPS scale.
Want to read more articles by
BookThink's Editor in Chief Craig Stark?
Click here.

If you liked this article, Digg it!

<! col. two ends> <! space>

<! col. four begins>