I was never happy with commercial book boxes. They seldom fit right, aren't sturdy enough and still cost money. Envelopes and bubble mailers were not an option unless I could fit boxes into them, so by minor trial and error I've developed a very simple, common sense, geometrically oblivious method for safely packing books that works within my one man business. My customers have responded quite positively over the years so, even when I came close to purchasing commercial boxes during the most prosperous times, I decided to stick with what works. Plus, the method is inherently friendly to recycling.
First I had to find a practical source for very clean, unmarred used sturdy cardboard. After a few successes and many more failures, I secured an exclusive source for storm and front door boxes, and they are easily the most versatile I've found - plus they're free. They are single ply corrugated and are large enough to be shaped into almost any size. Here is the simple method, step by step, that requires no measuring and can be performed on a daily basis with an average packing time of 5-6 minutes per book. This will take practice to make safe and efficient.
1. Tools and supplies: box, bubble wrap, clear packing tape and a utility knife. No exact measuring, rulers or squares are necessary.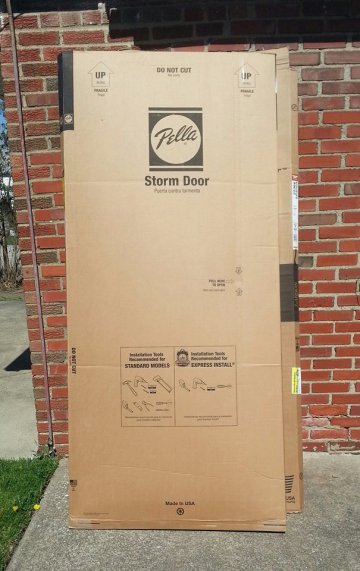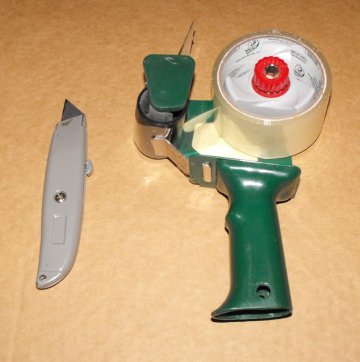 2. Cut the box down to practical working sizes with a utility knife (always ensure that the blade is sharp) and bubble wrap the book..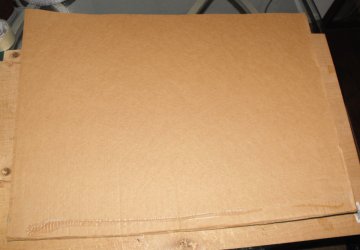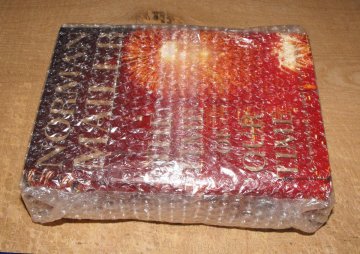 3. Align the spine and fore edge of the book parallel to the box corrugation.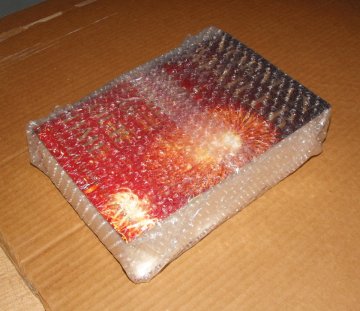 4. The book's base should be placed parallel to box edge approximately 2/3 of the book's thickness. Then cut a parallel edge using the same 2/3 estimation at book's head.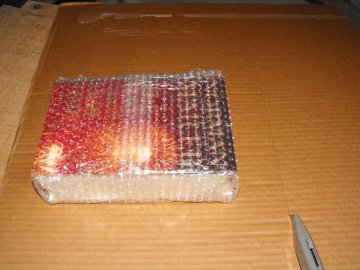 5. If needed, re-align to ensure the book edges are still parallel to the corrugation, bend the cardboard along back joint, keeping a straight line along the corrugation, trim the excess cardboard, then bend the front joint so that cardboard neatly folds over front of the book.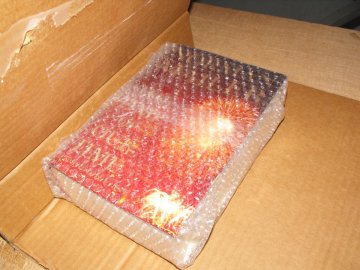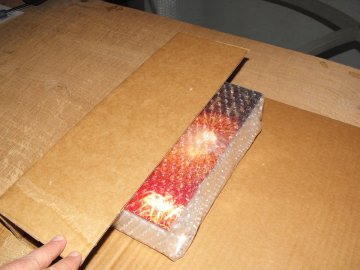 6. Repeat the same procedure for the fore edge side of the book, and you have an opened box.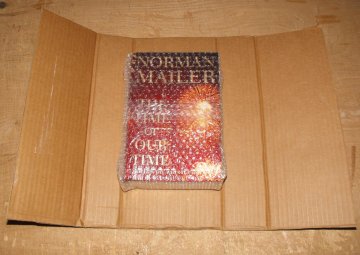 7. Fold the box to snugly fit book and tape, ensuring that the tape folds over the box ends.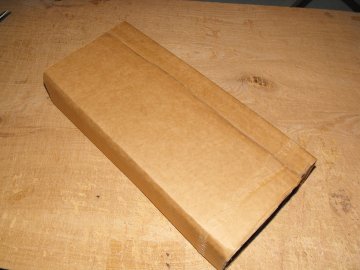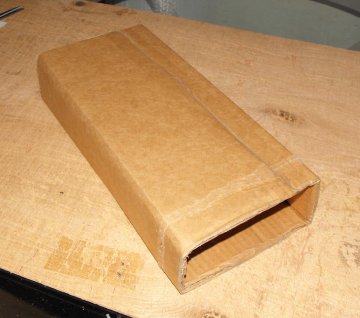 8. Place the box on its side and estimate the depth of the book edge within the box by using the utility knife.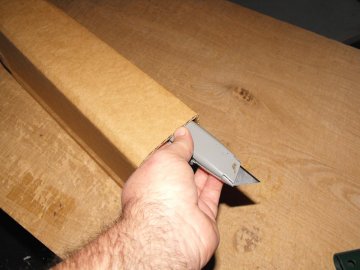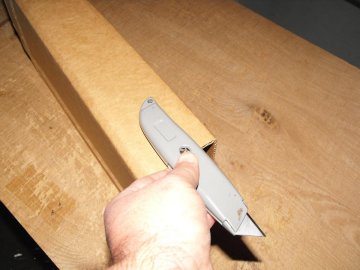 9. Carefully cut the end flaps approximately 1/4" from book's edge, then score a perpendicular cut for folding. Do this for all four corners.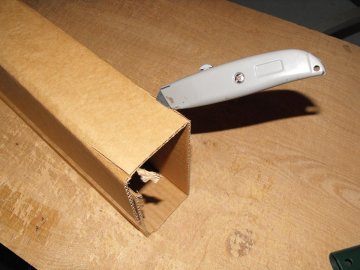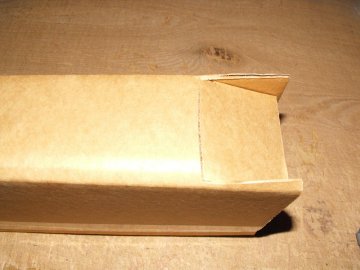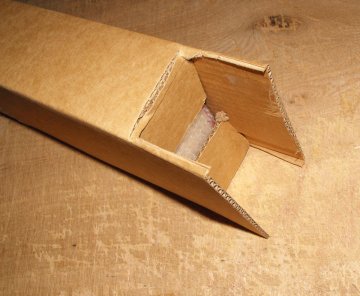 10. Carefully score the box top. Do this on all four sides.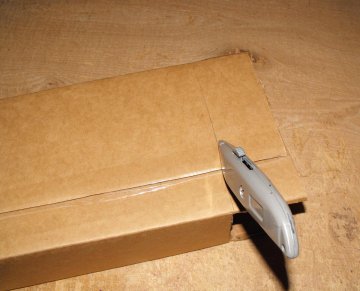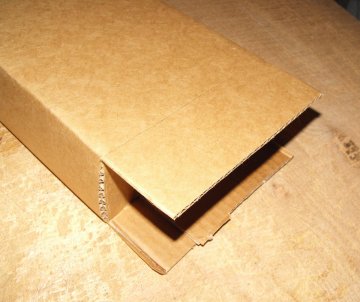 11. Make sure that the inner flaps are relatively square before tucking them in, then fold the box tops and apply tape. Repeat for the opposite side.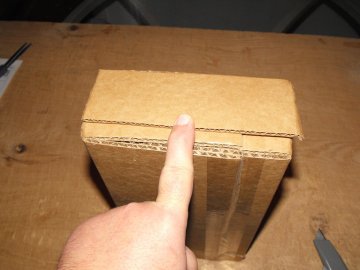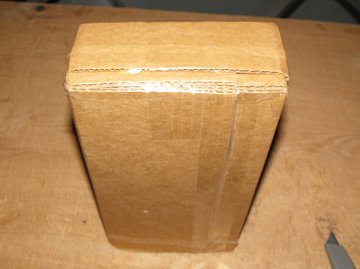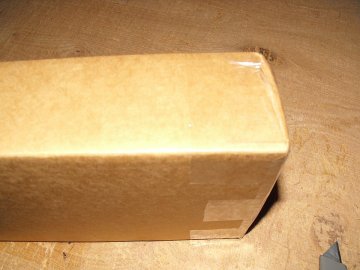 12. Your box is now complete. Add a shipping label and it's ready to be sent.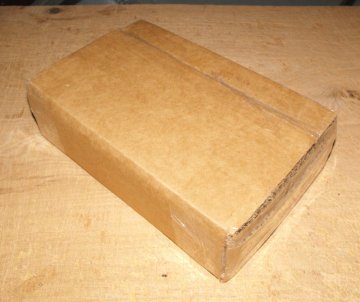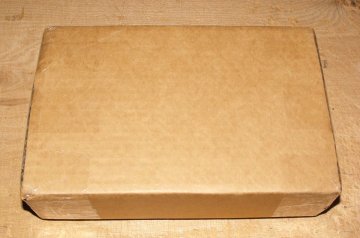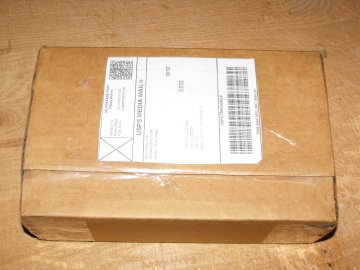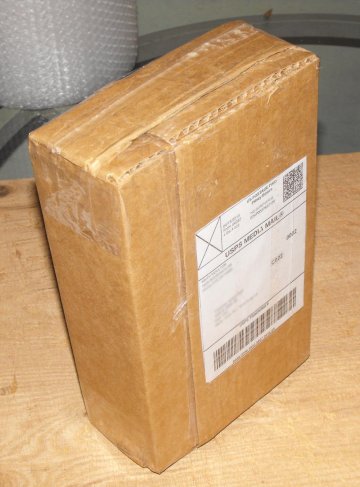 This book is obviously a typical modern octavo. The same method can be used for a duodecimo, quarto, folio, etc. It also works for double boxed items and multiple book sets.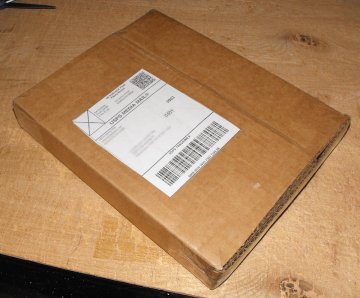 You can also use the same method in a perpendicular arrangement: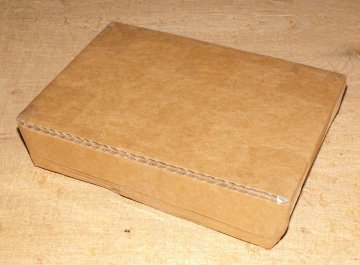 It's important to avoid forcing the box into shape due to poor cutting or faulty estimation. If you have to force it, start over. A forced box will likely cause bows in the boards, turned corners or spine cocks. Keeping everything relatively sharp and square preserves the original shape of the book and protects it from drops, heavy collisions ... but not dogs. I will never guarantee a box at the mercy of Man's Best Friend.
Obviously this isn't a breakthrough at any level, but its cost effectiveness and practicality are excellent with the right amount of practice. This method is not limited to modern books, and the amount of bubble wrap used is your judgment. I have used similar techniques using the same materials to ship vinyl and shellac records, framed prints under glass, fine art paintings and ephemera. I almost never buy boxes. Most octavo boxes can fit into a Priority flat rate bubble mailer if expedited shipping is needed. It's important that you practice on a donation level or discard book. Your utility blades must stay relatively sharp. Worn blades mean potential injury and a sloppy result - and a very long day.
Tape? Expensive? No, not if you find the right type and source, after which you can use nearly as much as you like. I apply tape symmetrically and thoroughly, which has helped to keep everything closed and dry. Once I even had a box survive a massive Florida hurricane with zero damage to its contents.
While it seems to be work intensive, it's really like anything else: The more you do it, the easier it gets.
See Keith's eBay Store - Chagrin Watershed Books - here.

Copyright 2003-2016 by BookThink LLC