If you sell books written in only one language, you will effectively eliminate the majority of this planet's books from your pool of potential inventory. Unless you can consistently acquire more quality books in your native language than you know what to do with, therefore, it makes sense to at least consider foreign language books when they become available for sale. And given that immigration to this country remains strong, many foreign language books continue to make their way here. There are challenges, of course, associated with both buying and selling them, but to a significant extent these can be overcome.
Hurdling the Language Barrier
If you can't read the language a book is written in, you might be inclined to pass on it, especially if it isn't illustrated and/or you aren't in front of a computer. However, if the book appears to have some potential (based on nothing more than your good instincts), it's worth making an attempt to decipher the title, author, publication data, table of contents, index, etc., anyway. Also, consider how little you need to know about some of the books you already sell, and it's clear that not a great deal of information has to be extracted from books that present language barriers.

Romance languages - Spanish, Portuguese, French, Italian, and Romanian - are relatively easy to puzzle out because the English language shares, in large part, a similar etymological history. Example: Romanian books don't surface too often in my scouting area, but when they do, I can often tell at a glance what they're about.

Example: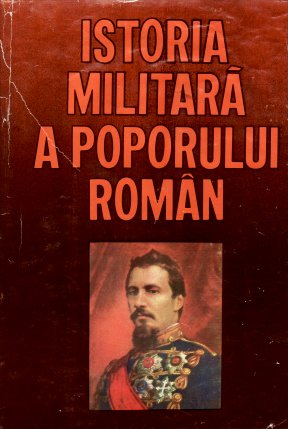 It doesn't take a genius to figure out that this is some sort of Romanian military history book. Also, it's packed with photographs and illustrations; it's 1108 pages long; and it doesn't come up on any of the major search engines.
English is also rich in words of Germanic origin, especially scientific terminology, and don't forget about the strong influence of classical languages on all European languages. A surprisingly effective tool for assisting in low-level translation of English and many other European languages is a working knowledge of common Greek and Latin roots (and prefixes and suffixes). Memorizing only a few hundred can take you a long way, and you might be surprised at how many roots you already know on an intuitive level. There are literally hundred's of textbooks and dictionaries devoted to this topic and a growing number of online resources - in fact, start by entering "List of Greek and Latin Roots in English" in the Wikipedia search box.
If you come across foreign-language books often, another tool to consider using is a text-based pocket electronic translator. Prices are much more affordable now, and some models have the capacity to translate dozens of languages instantly. And, of course, if you are in front of a computer, there are countless translation aids on the Internet, Google Translator being perhaps the most conspicuous.
Cyrillic anybody? The Russian alphabet presents, at first glance, a challenge that can't be readily met (as do many Asian alphabets). However, there are numerous alphabet conversion charts online that will assist you. If things get totally crazy - a possibility, for example, when confronted with a book written in Japanese script - there are many translation services out there. One I've used often is LingoTip, and they were especially helpful after a purchased a weaver's library. At $.05 to $.09 a word, things can add up quickly, but it's likely you won't need to spend more than a buck or two to nail your title and a few other necessary bibliographic details.
And don't forget that performing a meta-search for a book may be illuminating. Your fellow booksellers may have already done some work for you - translated the title, etc., and perhaps provided a short synopsis.
Is the book illustrated? Easy. Nothing reveals content like illustrations, and if your book has them, you're probably 90% done with the evaluation process.
Important: There's a sizable class of foreign language books that more or less transcend language whether they are illustrated or not - that is, their textual content is accessible in part or near entirely to readers who don't have command of the language they were written in. Examples include chess books - Russian chess books come up often - cookbooks and genealogy references.
Buying Foreign Language Books
Like any books, foreign language books are everywhere, and here's some good news: There's a fairly widespread perception that they aren't worth as much and are often priced accordingly by many estate sale liquidators. Or they're priced low because they move slowly. I've noticed this especially in used bookstores, and on more than one occasion I've successfully negotiated lower than listed prices. Many dealers, it seems, would prefer not to bother with them. In any case, if you're in a used bookstore, make a point of visiting the foreign books section.
eBay is another excellent venue for purchasing foreign books. For whatever reason, many sellers don't do their homework, and the result is often a listing presentation that lacks even basic information, sometimes even an identification of the language they're written in! This is your opportunity to step in and snag bargains because many buyers will pass them over, and there will be little competition.
Selling Foreign Language Books
All major bookselling venues are global, so no matter where you sell, your books will get at least some foreign exposure, on eBay especially. In your descriptions, take care to include pertinent publication data (title, author, publisher, etc.) in the language the books are written in, and, depending on how global you've assessed the interest to be, it might be useful to include the same information in your language. To the extent that a book holds more universal appeal (outside the country it was published in) definitely do consider adding more descriptive detail (in your language) as well.
Some languages are peppered with special characters or odd punctuation - or adhere to different capitalization conventions. In my experience, it isn't crucial to concern yourself overly with much of this because most search engines will not only ignore most if not all special characters but also aren't case sensitive. However, if being precise is important to you, you can frequently copy and paste correctly formatted titles from foreign bookseller's listings or type them yourself using an Alt Key Numeric Code chart.
If you're feeling ambitious, you can try listing books directly on foreign venues in the appropriate language. The translation service mentioned above will translate your English listing description to another language. Several times I've listed books successfully on eBay European venues in the home country language.
There are several glossaries of foreign book trade terminology that can be immensely useful at times. Here are three:
Cowles, Barbara. Bibliographers' Glossary of Foreign Words and Phrases: An Alphabet of Terms in Bibliographical and Booktrade Use.
Hertzberger, Menno, Ed. Dictionary For The Antiquarian Booktrade In French, English, German, Swedish, Danish, Italian, Spanish And Dutch.
Orne, Jerrold. The Language of the Foreign Book Trade: Abbreviations, Terms, Phrases.
What to Look For
This is too huge a topic to even begin to address completely. What I will do is discuss some of the things I've had better than average success with as a bookseller, moving more or less from general realms to more specific ones in no particular order, and inevitably omitting some truly good things which you will probably discover yourself, if you haven't already. As you might suspect, flashpoints often prevail in more than one language - sometimes many.
Fine bindings. These speak a universal language because they look good on any shelf - no matter what's inside. There are buyers, that is, who will want them only for their decorative merit. Look for leather bindings, of course, and tooled or embossed is better. Gilt, pictorial, or other striking decorative elements - all value enhancing. Sets of books are especially desirable. Many vintage machine-press era books work well, and of course any hand-press era book should be grabbed if the price is right.
Spanish. In my early bookselling days I purchased, with some trepidation, an entire academic Spanish language library. In short order it was clear I had done well. For US generalist booksellers, passing up good quality Spanish books isn't smart. The Hispanic population in this country has grown explosively in recent years and is now our largest ethnic minority. Approximately 10% of the books I now sell are Spanish or Spanish/English, and it's only going to get better.
Language Instruction. There's a broad and active market for foreign language instruction (including classical languages). Print, audio, video and other media formats - doesn't matter. Anything recently published is almost a sure thing, but even older materials may do well.
Reference. Dictionaries, encyclopedias, atlases, etc. ... reference books of almost any sort have potential, bilingual or multilingual (translating) dictionaries especially, but newer is usually better here.
Magazines. Foreign language magazines sell well on - what a surprise - eBay. Pick something out of a hat, say, Vogue Magazine, search for "Vogue French" or "Vogue German," and marvel at the prices, especially for vintage issues.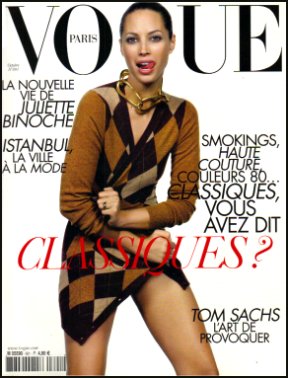 History. Strong in any language, and specific and/or obscure is best. Foreign language history may have a more universal appeal if its content crosses geographical boundaries and fits into one or more collectible niches. For example, Euro WWI or WWII military histories are sought after by US buyers because content often includes accounts/images of American participation.
Cookbooks. There's much cultural-identity interest here, also interest in the genuine, unadulterated recipe, which often can't be had from more recently published efforts. As mentioned previously, cookbooks are more amenable to being deciphered than many other books, and a lady of Polish descent who isn't fluent in Polish may nonetheless be able to make good use of a Polish cookbook.
Bibles. Antique with fine bindings especially. And interest is notably high in German Bibles.
Erotica. Again, if you're a US bookseller and have no qualms selling in this genre, foreign erotica can pay big dividends, in part because American culture is somewhat more conservative in its view of human sexuality - that is, European erotica is often more candid, more graphic, etc., and consequently has enhanced appeal to "liberated" buyers on the left side of the Atlantic.
Collectible Authors. An interesting area, and I've seen two measurable phenomena. First, writers who are intensely collectible in their native language often attract spillover interest in translation. As a P.G. Wodehouse collector, I've observed, for example, that German translations do very well in the US market. Second, writers who develop a strong following in a foreign country - in translation - may attract that same spillover interest in their native-language publications. Keeping to the German theme, Herman Hesse is a good example of this. He was a cult phenomenon during the 1960's Counterculture Movement (Steppenwolf, et al), and American collectors express strong interest in German first editions. Guess what? Harry Potter works in any language too!
Collectible Titles. Example: You would not believe how many languages Gone with the Wind has been translated into, but whichever language it is, it's almost always worth bothering with because American collectors build entire collections around this book, including foreign language versions. First editions and early printings do best.
Costume/Fashion. A perennially strong flashpoint, and it seems to know no geographical boundary. Vintage (and sometimes more recent) foreign language publications, especially those with photographs or illustrations of native dress or period fashion, are strong performers.
Flora and Fauna. You have to pick your spots here, but some spots are very rewarding indeed. And some knowledge can only enhance your chances. Take one of BookThink's favorites - pigeons. Knowing that pigeons were first bred in Belgium will alert you to the potential of Belgian publications on this topic. There are many out there, and demand for them is intense among pigeon fanciers everywhere. Arabian horses - ditto. You might be thinking Arabia, but no. These have been bred extensively (and passionately) in Poland for centuries, and there are many valuable Polish-language publications on the subject.
Major Celebrities and VIP's. Train your bookselling attention on intensely collectible personalities. Mid-list won't do. The Beatles. Marilyn Monroe. Hitler. And so on. Truly big names nearly always have universal interest, and knowledge works in your favor once again. Knowing, for example, that the Beatles cut their teeth in Germany in the 1960's, performed extensively there, and even recorded some music in German, will point you in the direction of German-language Fab Four publications, some of which are highly sought after.
Sports. Note this important principle: High spots in foreign language books point to the country of origin, and this is especially true in sports. Spanish (or Mexican) publications on bullfighting, for example. Another: German or Scandinavian gymnastics (or body culture) books published in the early part of the 20th century. Here's an especially interesting and applicable title because of its strong, multi-crossover appeal to collectors: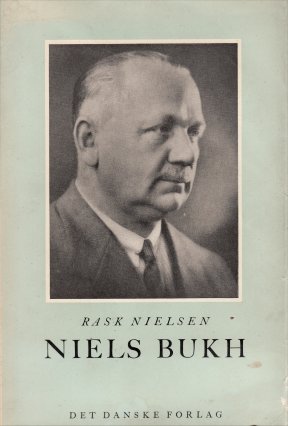 Niels Bukh founded the school of "primitive gymnastics" in the early 1900s. His vision was to build the perfect physique, and, though Danish by birth, he began collaborating with the Nazis in the 1930's, enthusiastically embracing the Aryan race concept. His teachings dovetailed neatly into Nazi culture, and he evolved into a notorious mouthpiece for radically right-wing (Fascist) propaganda. There's significant gay interest here as well, not to mention WWII. Bukh's pupils were clad in attire that left little to the imagination and were altogether naked from the waist up - and yes, Bukh was gay.
Architecture. Like costume, architecture holds enormous appeal almost across the board. The usual suspects are in play: Victorian, Arts & Crafts, Art Nouveau, Art Deco, etc., and specific architecture or its elements which reflect these movements usually command the most interest.
Design. Same suspects as above.
Songbooks. Folk songbooks do especially well.
Art/Photography. One of the best areas because so many art/photography books rely minimally or not at all on textual content. If the artist or photographer is collectible and the book relatively uncommon, it's almost certainly a winner. And don't stop with fine art. Folk art is in demand too.
Collectibles. Find a vintage Steiff teddy bear catalog in German, and you're in. Or a Meissen porcelain catalog. Or books about anything that's intensely collected.
Automobiles, Motorcycles, Etc. Factory service manuals, vintage brochures (even foreign brochures of US automobiles and motorcycles), parts catalogs, uncommon books - all potential winners.
Copyright Notice
Copyright 2012, BookThink LLC. All rights reserved.
Gold Edition Premium Content is distributed solely for the benefit of its subscribers. The contents of this article may not be used, copied or distributed in any manner under any circumstances without written permission from BookThink LLC. Note that both subscribers and purchasers of current single or back issues are also bound by the terms of our Subscriber Agreement available for viewing online.
Any rights not expressly granted herein are reserved by BookThink LLC.
Disclaimer
BookThink LLC makes no representations about the suitability of the information contained in this article for any purpose. The article is provided "as is" without warranty of any kind. BookThink LLC hereby disclaims all warranties and conditions with regard to this information, including all implied warranties and conditions of merchantability, fitness for a particular purpose and non-infringement. In no event shall BookThink LLC be liable for any special, indirect or consequential damages or any damages whatsoever resulting from loss of use, data or profits, whether in an action of contract, negligence or other tortious action, arising out of or in connection with the use or performance of information available in this article.


Questions or comments?
Contact the editor, Craig Stark
editor@bookthink.com
| Forum | Store | Publications | BookLinks | BookSearch | BookTopics | Archives | Advertise | AboutUs | ContactUs | Search Site | Site Map | Google Site Map
Store - Specials | BookHunt | BookShelf | Gold Edition & BookThink's Quarterly Market Report | DomainsForSale | BookThinker newsletter - free
Copyright 2003-2011 by BookThink LLC