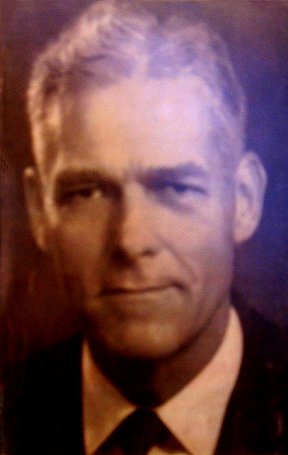 He was perhaps best known for his novel The Philadelphian (Charles Scribner's Sons, 1957), which spent over 6 months on the best-seller list and was made into an Oscar-nominated 1959 Warner Brothers film - The Young Philadelphians, starring Paul Newman.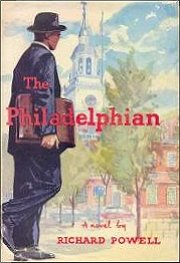 Due to the unflagging efforts of Powell's daughter, Dorothy Powell Quigley, the book has been recently re-published in a 50th Anniversary Edition by Plexus Publishing Co. of New Jersey after being out of print since the 1970s. The book is available in both hardback and softbound editions, simultaneously published on November 28, 2006 - Powell's 98th birthday had he survived.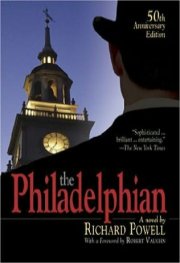 The Philadelphian explores the social customs (many of which are still in place today) challenging 4 generations of a Philadelphia family as they climb the complex social ladder in the City of Brotherly Love. It begins with the immigration of impoverished young Margaret O'Donnell from Ireland to Philadelphia in 1857 and progresses to 1956, when her great grandson steps up as a defense lawyer in a compelling court case to defend one of Philadelphia society's "black sheep."
Richard Powell, by all accounts a generous, kind and unassuming person, was himself a 7th generation Philadelphian. He attended Princeton University, where he received his B.A. cum laude in 1930. He worked as a reporter for 10 years on the staff of the Philadelphia Evening Ledger, then joined the public relations department of the oldest advertising agency in the United States, N. W. Ayer and Son. Later he served as lieutenant-colonel in the Army during World War II in the War Department of Public Relations and as chief news censor for General MacArthur in the Pacific. He was awarded the Bronze Star.
Dorothy Quigley has lived in Ardmore, Pennsylvania, a suburb of Pennsylvania, all her life and raised four children with her husband, Bill Quigley.
BOOKTHINK: Dorothy, your father's books span so many different genres - mysteries, humor, history ... how did he do it?
QUIGLEY: He did a great deal of research for his books. He put a lot of work into the writing. Also, he read from the time he was 3, and he read all the time. When I was still in college and we were down at the shore, I think it was right after The Philadelphian came out, one of my friends said to Dad, "My roommate is trying to be a writer, and he wants to come and talk to you." And my father said, "Sure, send him over." It was about 10 in the morning that this kid came over. The rest of us went down to the shore, went out on the boat and came back, and when we got back he was still talking to him.
The only thing I remember about what he said was, "Write about what you know." He knew about Philadelphia; I don't know where he came up with Pioneer, Go Home; but he knew about playing bridge; he knew what he was talking about in Daily and Sunday because that was all about the newspaper business, and he'd worked for the newspaper when he got out of college.
BOOKTHINK: The Philadelphia Evening Ledger, right?
QUIGLEY: That's correct.
BOOKTHINK: And he served in the army during World War II?
QUIGLEY: Yes, he was a Lieutenant Colonel. He was General MacArthur's Chief News Agent. One of my first memories of him - and I can still picture it - was him walking down the steps of the Pentagon in full dress. I can still remember that, and I was about 3 1/2 years old.
You know, after The Philadelphian was published, everyone thought he was going to come out with something like The Philadelphian II, but he didn't. Instead, he came out with a completely humorous novel called Pioneer, Go Home, and it was made into an Elvis Presley movie called Follow that Dream.
BOOKTHINK: Was he pretty happy with the movies that were made? In capturing the essence of his books?
QUIGLEY: Yes. When The Philadelphian came out as a movie, I was in college and in the middle of my exams. It was May, and I wanted to come home for the premiere because Paul Newman was starring in it. Dad said, "No, no, I'm coming down to get you next weekend." I told him I'd never forgive him for that! Anyway, the next weekend he said to me, "Well honey, I didn't see the movie at the premiere because there was so much going on, so I'm going to go see it for the first time with you." I remember standing in line at the Beach Theater in Brant Beach, New Jersey - we always used to go down to the shore in the summer - and thinking we shouldn't have to stand in line to see this movie, or even pay fifty cents to get in. After all, my Dad wrote it! I wanted to tell everybody! He was pleased with it, although it excludes the first ¾ of the book.
BOOKTHINK: Well, there's a lot of story to cover there.
QUIGLEY: That's just what I want to get done. Those women - don't you think that would make a great movie? The first 3 generations in the book?
BOOKTHINK: The story of the women's lives would be a great movie in itself. Was this book autobiographical to some extent?
QUIGLEY: No. It was written for my mother, who didn't understand Philadelphia society. He grew up in Philadelphia and really understood it. The school that's in the book - that's Episcopal Academy where he went to school, and that whole area as you picture it. Part of that could have been somewhat autobiographical in nature.
He had an attorney who lived down the street from us. I remember him coming up and sitting in Dad's office with him, and he helped him work on the trial and courtroom scenes in the book.
It was very male-oriented in nature, the movie even more so than the book. I had somebody here from Philadelphia Screenwriters, and he took the book and read it. Afterwards he said, "Somebody's got to make the first half of this book into a movie." And I agree with him.