Major bookselling venues have used several different strategies to achieve growth in recent years. Two of the more conspicuous are acquisitions (or mergers) and the formation of partnership programs. Though both point in the apparent direction of venue globalization, only acquisitions/mergers actually begin to make this reality. Acquisitions, in fact, appear to be a growing trend among venues; partnerships, on the other hand, seem to be falling out of favor. This was brought home with a jolt last year when Amazon announced that its partner programs with Abebooks and Alibris would be discontinued. Another growing trend appears to be that of US-based operations exploiting international markets - or vice-versa - and what better example of this than the recent merger of ChooseBooks with ZVAB.
You may recall an interview Media Editor Catherine Petruccione did last December with ChooseBooks/ZVAB General Manager of North American operations Michael Tokman.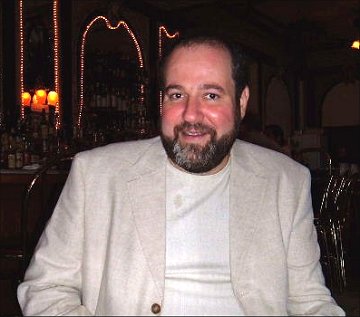 The promised integration of the two venues has, in the intervening months, been completed. One of the more critical steps in this process was to enable credit card processing - that is, sellers who otherwise had no means of accepting credit card payments may now opt for ChooseBooks/ZVAB to do it for them at $.50 + 5% of the order total.
For those contemplating adding a venue to their mix, ChooseBooks/ZVAB makes good sense to me on two major counts. I'll start with the best news first: There are no monthly fees - that is, you pay nothing until you sell - and a flat 10% commission on sales makes this the best major fixed-price-venue deal out there by a significant margin. Most of us are used to paying twice that. Also, there's a high-end-friendly cap of EUR 40.00 (about $50.00 USD) on any sale. Sell a million dollar book? $50, and you're done.
Another important advantage: The ChooseBooks/ZVAB merger offers you a true international platform. Yes, international buyers already have the capability of making purchases on US-based venues but only by accessing US-based websites - that is, text is English only, and the buyer's money necessarily travels to another country. Comfort levels can't be high, and if there's a language barrier, sales simply won't happen. Contrast this with the capability of, say, a German buyer visiting a German website to gain access to your inventory - in German. That's right, you can start expecting a jump in international sales, and some of you may already know that ZVAB is one of the largest and most trusted venues in Europe. Also note that US-based buyers won't be seeing your inventory in German. Clicking ChooseBooks/ZVAB links will automatically direct US-based users to the English-language site.
The registration process is simple. A few minutes to fill out an inquiry form, a few more to fill out an informational form, a day or so waiting to have your account set up, and you're off. Accepted files include HomeBase Text, UIEE, and Tab or Comma Delimited Text. Image files are also welcome to supplement text.
Register here.
Wait. I'm not done with the good news yet. You might be thinking, "Oh, Craig, I can't possibly complicate my life with selling on yet another venue," but there's absolutely no need to. Glance at this article.
And this statement:
"Also, if you're not using an inventory management system that will automatically and painlessly bulk upload your listings to eBay, write me at editor@bookthink.com and I'll recommend something good and dirt cheap."
Conservatively, I'd guess that I received well over 100 inquiries about this after we published the article, so many that I had to write a template reply (and copy and paste it) to keep up with them. Many of you have since reported back that you're very, very pleased with this system, not to mention the increased sales that you've derived from it. If you don't know what I'm talking about yet, let me introduce you to Rodger Castle.
Last year - May 20, 2005 to be exact - Rodger launched The Art of Books.
I did a short interview with him recently, and I'm going to start with this because it shows unusual commitment and integrity, exhibits refreshing candor, and, I think, will help persuade you to extend trust to real people in a landscape increasingly peopled with less than trustworthy sorts.
BookThink: Can you tell us a little about your background?
This one is a tough one to answer. I suppose it depends on what your perspective is. We tend to keep things very personal and family oriented at AOB, so we'll start there. Michelle and I are both from Tennessee, I from Kingsport, she from Nashville. I graduated from Tennessee Tech University in 1998 with a BS in Mechanical Engineering (after eight years of college punctuated with truck driving and two divorces).
Michelle was attending there during the same time as a music major. We met while we were both working at a theater in Cookville and decided that the "third time's the charm" and haven't looked back. I went into the military after college as a Development Engineer/Professional Web Surfer (as most AF Acquisition Lieutenants know their true title is). Did my four boring years and got out in 2003. Towards the end of my tour at Wright-Patterson AFB in Dayton, Ohio, we started selling books on the side.
After I got out of the military, I went back to driving a truck for a bit. It was decent money and it gave us time to re-evaluate life. Michelle took this time to build the bookselling business while raising our (then) two children. It was decided during the summer of 2004 that she had the selling to a place where I could quit driving and stay home and do that full-time.
That was a very successful summer. All during the growth of the business, I created some very basic selling tools to pull in our Amazon orders, send emails, give pricing on our cell phone, etc.
Then winter hit. We weren't getting any new stock (no library sales) so we started looking into multi-venue listing. We looked at some multi-venue listing services and even tried out a couple. Michelle was constantly frustrated by two things: lack of customer support and the non-user-friendly layout of the various services. One day she was sitting at her desk, threw up her arms and said something like "Honey, this sucks. You need to get to work. You can do better than this." Thus AOB was born and our days of free time were extinguished.
BookThink: Is bookselling still your main focus or is AOB taking over?
AOB took over a long time ago. We do still sell, but our inventory has dwindled with all the time focused on customer support and improvements. We keep selling just to keep a pulse on the usability of AOB as well as the various quirks of the marketplaces and the trials that sellers have to face.
BookThink: When did you start AOB and how fast has it been growing?
We (well, Michelle actually) kicked the doors open on the 20th of May 2005. Our first signup was on 21 May 2005 at about 2AM and it's been fairly steady growth ever since. I remember the days of getting a couple emails a day and probably one or two phone calls a day. We now have 4 employees (not counting me and Michelle) to keep up with the 20+ emails a day, about 60 support tickets a day, and the live chat. This month alone, our sellers processed $1.65 Million in orders. I never dreamed that this would take off like it did. I suppose more people than we thought needed good, timely support and a comfortable atmosphere to work in. We've found that sellers don't really like the nameless, faceless, corporate attitude of many vendors. They'd prefer to know they have partners, friends, and real people to work with.
BookThink: Do you have any plans for integrating with additional venues?
Yes ... oh, I guess you want more detail than that. We don't really have any hard plans for additional venues. We just added ChooseBooks, and that's going quite well. We were going to add a couple other smaller venues, but they didn't have a good upload system or order pull system. Right now we're focusing on hardware and some administrative back-end improvements. There are a few venues waiting in the wings, but there doesn't seem to be much demand for any of them, and none of them constitute enough sales to warrant much attention yet. "The Big 4" (Amazon, eBay, half, and Alibris) constitute about 95% of the sales for our sellers while the other 5% is split between the remaining 11 venues.
BookThink: Any other important changes coming up at AOB?
We're always making improvements and changes to the system to allow for greater flexibility, efficiency (for the sellers as well as staff), and speed of the venue uploads and order pulls. There are always little 'easter eggs' popping up all over the site - relatively minor changes from our perspective but great features for the users. We try to keep it as simple and streamlined as possible. I've never liked sweeping unwarranted changes to a proven product. Our number one concern has always been contact with our sellers and listening to their feedback and implementing their ideas. Most of AOB is a direct result of feedback we've received from the people using it. So, to answer the question, nothing that we're not doing already. Our main product has always been supporting our sellers, and that we don't plan on changing.
We're looking forward to the 2006 AOB Campout to get good feedback from our sellers in a more relaxed atmosphere than the everyday grind. We do know the ones that have committed to coming are looking forward to this time to share their ideas as well as to have the whole weekend with the staff to ask questions and get one-on-one guidance on the finer points of selling in general, not only from us, but other sellers as well.
So - you'd buy a used car from this guy, right? Now for some hard information.
The Art of Books is aptly billed as "a complete inventory management system for today's busy bookseller." Ten - count them - ten bookselling venues are now supported:
A1Books.com
ABE
Alibris
Amazon.com/ca/uk/fr/de
Biblio
Chrislands
ChooseBooks/ZVABv
eBay Stores
Half.com (no FTP required)
Valorebooks.com
And - effective this month, ChooseBooks/ZVAB is one of them.
AOB is a web-based system - that is, it can be accessed from any computer - and there are so many features that space doesn't permit listing them all. Some of the more notable ones include a bulk uploading (and downloading) capability, a repricing tool, a venue price adjustment tool, a wants list alert, a bulk shipping capability (that integrates with your postage printing vendor), sales statistics (with charts and totals), four "road" tools (an Amazon price lookup and three others - one for checking sales, another for entering expenses and a third for reading Amazon feedback), and more!
And no doubt Rodger will continue adding more.
Fees are both simple and low - and, whoa, candidly posted on the home page!
$0-$10,000 1%
>$10,000 0.5%
>$50,000 0.25%
No minimum per sale
$10 minimum per month
Customer service is outstanding, almost hand-holding at times - and the overriding point is that you'll BE in good hands.