<! col one starts>
<! col one ends> <!space>
<! col two starts>



<!spacer>

by Timothy Doyle

#63, 6 March 2006
Collecting and Reselling
Science Fiction and Fantasy Series Novels
Part II: Modern Series
| | | |
| --- | --- | --- |
| More recent book series in the science fiction and fantasy fields offer good potential for collecting and for reselling profit. The nice thing about series is that they are usually (sometimes only) available in paperback, and very often they get dumped en masse at thrift stores. I recently found 22 John Norman books (see below), for which I paid $7. Resale should get me at least $100. | | |
Another good example is the Casca series originated by Barry Sadler, perhaps better known for his 1966 one hit wonder, "The Ballad of the Green Berets."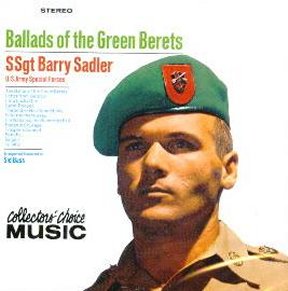 Sadler's Casca series features the immortal Casca Longinus, the Roman soldier who pierced Christ's side during the Crucifixion, only to be cursed to wander the Earth until the Second Coming.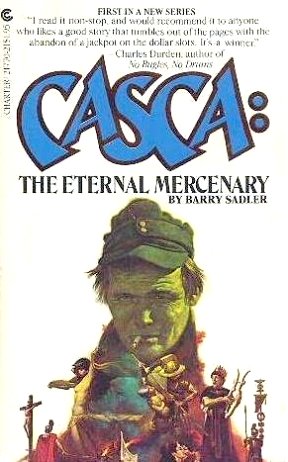 See also Michael Moorcock's novels concerning The Eternal Champion. Sadler is credited with writing the first two books in the series, while the remainder of the books, in the great Stratemeyer tradition, were ghostwritten and issued under Sadler's name. The last two entries in the series were written by Paul Dengelegi. Of three recent eBay sales featuring the first 22 titles (attributed to Sadler) one ended at $380, while the other two ended around $200. One auction featured all 24 titles, and ended with a Buy It Now of $268. Individual titles in Very Good or better condition routinely sell in the $10 range, while even those with condition problems will bring in $3 to $5. Putting titles into lots will yield results with a per book average of $5 to $10. As always, condition is important. For example, one auction for a lot of 5 books ended at $12, because they were honestly described as reading copies with serious wear and bookstore stamps. There are five examples of Fine condition single titles selling from $14 to $19. Perhaps most telling, of the 46 completed auctions I looked at, only three failed to sell.
Bibliography source: http://www.fantasticfiction.co.uk/s/barry-sadler/
The Eternal Mercenary (1979)
God of Death (1979)
The War Lord (1980)
The Panzer Soldier (1980)
The Barbarian (1981)
The Persian (1982)
The Damned (1982)
Soldier of Fortune (1983)
The Conquistador (1984)
The Legionnaire (1984)
The African Mercenary (1984)
The Assassin (1985)
The Phoenix (1985)
The Pirate (1985)
Desert Mercenary (1986)
The Warrior (1987)
The Cursed (1993)
The Samurai (1988)
Soldier of Gideon (1988)
The Trench Soldier (1989)
The Mongol (1990)
The Liberator Paul Dengelegi
The Defiant Paul Dengelegi
Another profitable series to watch for is the Gor series by John Norman (pseudonym of John Frederick Lange, Jr).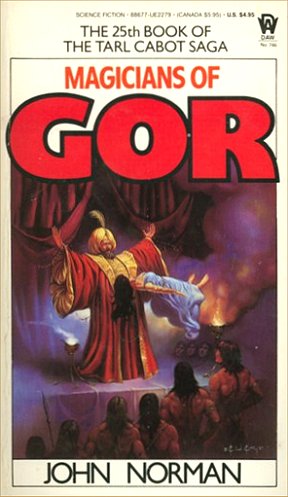 Gor began as fairly straightforward sword-and-sorcery stories set on a Counter-Earth, so-called because it shares the same orbit as our Earth, but is always undetected on the opposite side of the Sun. The series has developed (or devolved, as some would say) into an unashamed exploration of dominance and submission, with women featured prominently as more or less willing slaves. Be warned, many find these books to be unredeemingly degrading and insulting. Rape, sexual torture, and violence are common. But, the fact remains that there is a willing audience for these books, and some sellers report that just as many women buy these books as men. A few of the later titles in the paperback series do quite well by themselves:
Dancer of Gor, with recent sales of $20 to $30
Renegades of Gor, with recent sales of $15 to $20
Vagabonds of Gor, with recent sales around $20
Magician of Gor with recent eBay sales around $50
Complete runs of the Gor novels, with paperback editions of 1 through 25, plus the hardback release of #26, Witness of Gor, plus three non-Gor paperback titles ( Imaginative Sex, Time Slave, and Ghost Dance) have sold recently on eBay for $220 to $250. Incomplete runs (1 through 21, 1 through 17, 1 through 21 minus 19) have sold for between $90 to $120. Smaller lots of ten or even less can do quite well, though performance varies widely depending on specific titles and condition.

<! col. two ends> <! space>
<! col. three begins>


<! button for rotating ads starts here>

<! col. three ends>