<!spacer>

<<< Continued from previous page
BOOKTHINK: I read on your site the surprising fact that Random House actually evolved from Modern Library Publishing - not the other way around, as most people assume. Can you give our readers a brief history of Modern Library?
The series was created by Albert Boni and Horace Liveright in 1917 as the first major venture of their new publishing house. They wanted to do what the British Everyman series was doing but to include more current works as well. The idea was to provide well-made reprints of the classics (and some not-so classics) for the common person at very low prices. Original Modern Library books cost 60 cents while other publishers were charging $1.00 or more for the same titles. In 1925 Bennett Cerf, who originally worked for Boni-Liveright as a vice-president (actually a traveling salesman for the New York area) and his friend Donald Klopfer bought the Modern Library line from Boni-Liveright and founded the Modern Library Company. In the late 20s Cerf and Klopfer decided to publish an occasional work beyond the charter of the Modern Library line and formed the Random House imprint (Get it? Publish random works - hence the name). Random House became so successful that in the early 30s it became the controlling imprint.
After World War II, when paperbacks became popular, "Hardback books at paperback prices" became the motto for the series. The quality of the books remained consistently high and the price consistently low through 1970 when the series was discontinued. New titles were added to the series again in around 1980 but at higher prices and in perfect-bound rather than sewn editions. I don't like the post-1970s era books because of the perfect bindings and because they became too expensive. The populist base of the series seems to have disappeared. That's why Dogeared covers the series only through the 1970 titles.
BOOKTHINK: What should collectors/booksellers be looking for in collectible quality Modern Library editions? Any tips or cautionary notes?
Well, as you can tell from my answer to the "ways to collect" question, I believe that "collectible" is a relative term. So I don't know if I can address this. But I can say that you need to have a pretty complete description of a copy - everything from printing date of both the book and the dust jacket, binding style, DJ style, and of course condition. As far as cautionary notes, both Modern Library dating and first edition points can be tricky. For example, a number of volumes retain their "First Modern Library Edition" slugs long after the first printing. And dating is a real nightmare! But that's one of the reasons I created the Dogeared website - to handle that sort of thing.
BOOKTHINK: Identifying Modern Library "Firsts" isn't always straightforward. Can you give readers a few points and some references they may want to access?
Isn't always straightforward? Boy, there's an understatement. But yeah. Henry Toledano's Modern Library Price Guide 1917-2000 is essential. It's an incredible resource. If you don't have a copy, you really aren't going to be very successful collecting Modern Library titles. The Dogeared website has dating keys compiled by Gordon Neavill, probably the greatest living authority on the bibliobraphic aspects of Modern Library books. It also has a number of FAQs dealing with collecting Modern Library first editions.
BOOKTHINK: Can you share a few "high points" for Modern Library collectors - some of the more elusive and sought-after editions and some idea of their market value? Is there any one edition you would particularly like to acquire?
Well, the toughest ones to collect are the ones printed by Boni-Liveright in the first year of the series. Any of the first eighteen titles in their original dust jackets would be real centerpieces of a collection. These all have marbled end-papers, and the front panel of the dust jacket has text on a brown background. The first character on the panel is a big red backwards "P" - an editor's "new paragraph" symbol. Any of these are worth well over $600 or better in VG/VG condition. They're very rare - you see one of these in maybe 10 years. I'll send along a photo of one.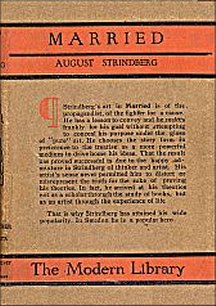 I'm guessing that a copy of Dorian Gray, which is the first title published, would fetch $1,000 in a first catalog dust jacket with the drop-cap P. I've never seen one myself. I'd love one of those puppies. Also, a first edition in VG or better dust jacket of The Maltese Falcon or The Great Gatsby would draw $500. These are perennial favorites.
BOOKTHINK: What has been your most exciting "find" in scouting for Modern Library Editions and where did you find it?
I found a NF/NF copy of Little Women in a bookstore in San Jose about 10 years ago. That's worth around $350, and I paid $13 for it. They're quite scarce because they're cross-collectible: Children's book collectors want them as much as Modern Library collectors. I showed it to Henry Toledano, and he called it a gem. Henry's very fussy about condition, and he's sort of my idol, so I was really feeling pretty high about that one.
BOOKTHINK: Your website is terrific. Tell us how it evolved, also how many members and visitors?
I started Dogeared about nine years ago - pretty early in the Web's history - for the same reason I started the Usenet newgroup rec.collecting.books: I needed help! I'd been collecting Modern Library books for a couple of years and felt pretty alone. I had lots of questions about "old books" in general and, of course, many about the Modern Library. I couldn't find many resources on the Internet, so I decided to put my computer skills to use. (I've been a freelance technical writer since the earliest days of personal computers.) You can still see an extremely early version of Dogeared at http://www.archive.org It was pretty primitive. It started out with just a few pages and no images. Today it has around 700 pages of information and literally thousands of images. It has around 85 registered members, about 10 of whom are regular contributors of editorial material, and a whole lot of unregistered visitors. I get around 3500 page requests a week now according to the statistics I get from the host provider I use.
I guess the word I'd use to describe Dogeared's growth would be "organic." I kept changing the design as I learned more about books and about the Modern Library, adding pages as necessary. I had a tough time getting folks to contribute at first, but eventually more and more folks sent me information. I also used rec.collecting.books to get information. Next eBay came along and I started mining it shamelessly for images and information (much of which I had to later change when I realized that a lot of what I had mined was fool's gold). But I also ran across a few Modern Library specialist dealers like Amy Comeau and Sharon Biederman, who were extremely generous with information, as of course was Henry Toledano. If it weren't for these three booksellers Dogeared wouldn't be nearly as complete as it is.
A few years later John Krygier, a collector who happens to be an associate professor (I think that's his title) at Ohio Wesleyan volunteered to start a ListServ (that's a sort of interactive mailing list) to discuss Modern Library issues. That group has around 130 members, 25 or so who are fairly active. I've collected lots of information from discussions on the ListServ that I added to Dogeared. You can go to Dogeared to learn how to join the ListServ. (It's free to everybody.)
BOOKTHINK: Finally, I'd like to know more about Wally Dog!
Wally was a great dog. He was my first, and Dogeared was sort of named for him. He was the site mascot until he passed on a couple of years ago. Charlie, my three-year-old black lab, is now the new mascot.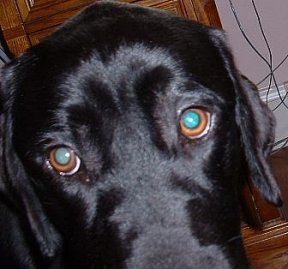 Wally was lovable but dumb as a box of rocks. Charlie is smarter, but he still moves his lips when he reads; I'm hoping he'll grow out of it.

BOOKTHINK: Anything else you might like to share?

Yeah, I'm really lucky to be running Dogeared. It's a very popular Website as highly specialized Websites run a sort of Modern Library Collectors Central on the Internet. A lot of Modern Library information flows through there, and I get to interact with some terrific people. Being the caretaker of thousands of images of Modern Library books makes me feel like I own the biggest virtual collection of Modern Library titles in the world.

BOOKTHINK: Scot, thank you for taking the time for this interview, and for all the work you do to enlighten Modern Library book collectors through your site.

To our readers: If this has sparked your interest in Modern Library editions, don't miss Part II of this article, when I interview the man who literally wrote the book on Modern Library collecting-Mr. Henry Toledano of San Francisco, California!

<! col. two ends> <! space>
<! col. three begins>


<! button for rotating ads starts here>

<! col. three ends>