At BookThink we often discuss strategies/tactics for taking your bookselling businesses to the next level. Sometimes the steps we take to do this are small indeed - for example, scanning the bar code on a book at an FOL sale and putting it back because it will likely sell for only $5 (and you've just raised your minimum selling price to $10). A somewhat larger step might be to put the scanner in your pocket and focus on books that aren't so readily evaluated by field lookup devices and yet present an enhanced opportunity for resale - and/or look for them in different venues. And so on. But it's also possible to take leaps on occasion, the kind that can leap-frog you over other booksellers - and by all accounts there's an opportunity to do just this every August in Colorado Springs, Colorado at the Colorado Antiquarian Book Seminar.
Since its inception in the late 1970s, CABS has graduated over 2,000 students, and, though it isn't targeted exclusively at booksellers, many of these students went on to become successful booksellers. I had the opportunity recently to pose some questions to two CABS faculty members and two alumni. I think you'll find their thoughts illuminating and perhaps inspire you to register for the seminar this summer. Following this, also look for a reprise of BookThink News Editor Karin Bergsagel's account of her experiences at CABS in 2007.
Daniel De Simone has been Curator, Lessing J. Rosenwald Collection of The Library of Congress, since January 2000. Previously, he ran his own rare book company in NYC. Over the past 25 years he has developed expertise in antiquarian bibliography, illustrated books, 18th-century French and Italian books, and 18th-century Irish books.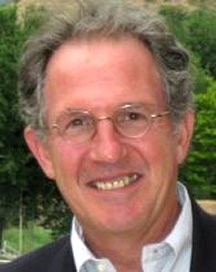 BOOKTHINK: Dan, the task of putting a reference library together can be daunting for new booksellers, so much so that, when they discover that there isn't a magic formula for identifying first editions, let alone a single reference that even begins to cover it all, they don't know where to start or, worse, are reluctant to start at all. Does the Seminar address the topic of building a reference library? Suggest specific books or online resources to start with (especially for budget-conscious booksellers)?
DE SIMONE: Building a reference library takes an entire career because you never know what it is you will need to know next. But for the beginning bookseller there are some basic references that will get you started. We focus on how to find information, where to look, and what to do with it once you locate it. Reference is a key part of the seminar.
For the beginning bookseller, the most important reference source is other bookseller's catalogues. If I were working in modern first editions, I would get on the mailing list of the most important dealers in the field. Their catalogues not only provide information on what is presently in the market for sale, but bibliographical references that will guide you to the right places to look for accurate and current bibliographical information.
BOOKTHINK: Speaking again of booksellers new to the trade, I often sense from them a reluctance to learn much about how books are made, book history, etc., especially reaching back into the hand press period. The thinking is, I suppose, that this understanding won't further their own businesses, which are involved in selling books, not making them; and perhaps there's also an assumption here that they won't often sell books that are centuries old anyway. Given that the Seminar devotes some time to presenting materials and tools used by bookbinders, discussing their use, etc., would you talk some about why it's important for booksellers to understand books at this level?
DE SIMONE: Evidence that knowing the how a book is constructed and the history of printing and publishing surfaces everyday on the Antiquarian Book Seminar list serve. New booksellers who never thought they would need information about early printing are consistently asking for help from other seminarians about the early books that just came into their shop or books they found while scouting. Knowing how to identify the important characteristics of a book that is outside of one's field of knowledge is what separates those who are striving to buy and sell better books from those that are content to sit and wait. We cater to booksellers, librarians, and collectors who want to learn the traditions of the trade and who want to take their business to the next level.
BOOKTHINK: As you know, the following appears on the Seminar website: "The Antiquarian Book Seminar is designed for people of all levels of experience, from beginners to those with years of experience who want to hone their skills in this rapidly changing field." I'm guessing that many inexperienced booksellers might feel that they would need to gain more experience in order to maximize their benefit from the Seminar. True or not? If not, what would you say is the most important thing a less experienced bookseller could take away from these classes?
DE SIMONE: Everyone has to start from somewhere. It is not what you know, it is what you want to know that should determine whether you come to the Seminar or not. We provide so much information during the course of the Seminar, no one gets it all. So, for just about everyone, it is a stretch to comprehend what is thrown at them. But the point is: The experience will only help you be more successful. For instance, while at the Seminar you meet and interact with some of the most important booksellers and librarians in the country, as well as a large group of like-minded people striving to make their lives with books more profitable and more meaningful. The faculty and your fellow seminarians become your colleagues. And one of the major benefits of the Seminar are the contacts you make and the ability to work with them and communicate with them for your entire career.
BOOKTHINK: With increasing urgency, everybody wants to know where bookselling is headed, and many fear the worst. In a recent interview with Pat Ahearn, she boldly declared that books would become more, not less valuable as we move further into the Digital Age. Do you share this belief? Why or why not? In your opinion, would booksellers do well to focus more on antiquarian books?
In my present capacity, I am a curator at a large institution and it would be best to let the booksellers handle this question. Generally I agree with Pat; rarity and the ability to recognize rarity when it is front of you is what is driving the trade at the moment.
Thanks for giving us this opportunity to participate in your forum.