<<< Continued from previous page
St. Nicholas Magazine was first published in 1873, and featured essays, stories and poems by prominent British and American writers. The publishers bundled six issues of magazines into each beautifully bound volume, comprising the months of May through October and November through April, respectively.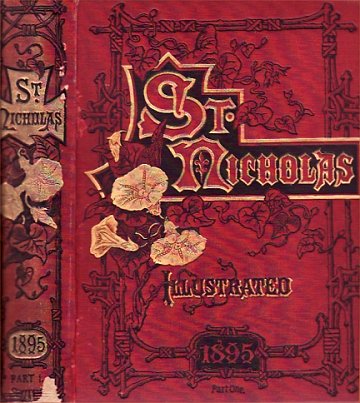 Because the bound magazine issues were protected by the sturdy cloth binding, they survived at a much better rate than the wrapper-bound individual issues. Although they lack covers and advertisements, at least the magazines' content is preserved for future generations of collectors to enjoy.
Due primarily to the Palmer Cox Brownie illustrations and stories, I was able to sell an 1887 volume of bound St. Nicholas magazines for $215.50 and an 1894 volume for $104.49 in October 2007 to a serious collector of Palmer Cox Brownie memorabilia.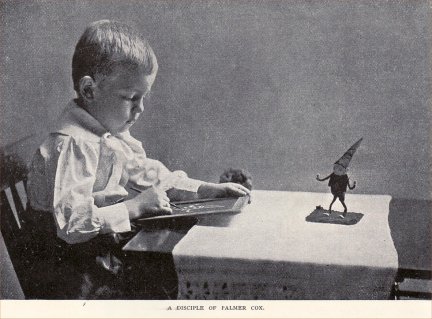 Okay, you've found some vintage 19th century magazines, but cannot recognize any famous authors or illustrators ... how then do you sell them?
There are several topical 19th century subjects that are fervently collected. Here is a list of hot topics found in 19th century magazines that sell well on eBay:
The Civil War
Abraham Lincoln
Thomas Alva Edison
Early magicians and magic shows
Nikola Tesla
African-Americana, including slavery and the abolition movement
19th century women's suffrage movement and early feminists
Jack the Ripper
Gold mining in California
Settlement of the early West
Anything having to do with early baseball

In Part I of this series, we discussed the controversial New Yorker Obama cover. It is interesting to note that vintage 19th century magazines were not without their own share of controversy. Munsey's Magazine was founded by Frank Munsey in 1889. In 1893, the astute publisher reduced the price of the magazine from 25 cents to 10 cents. Sales were sensational during the 1890s, perhaps due to his price strategy, but more likely due to Munsey's controversial policy of printing artwork of "half-dressed women and undressed statuary."
This engraving of a semi-nude woman was featured in the March 1896 issue of Munsey: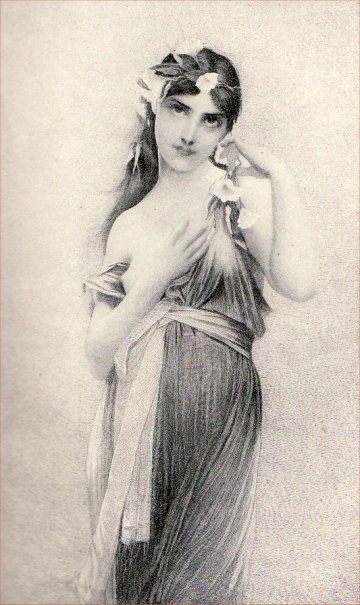 While rather tame according to today's media standards, it proves that content helps sell the magazine ... both in the 19th century and today.

If you liked this article, Digg it!

< to previous article to next article >

Questions or comments?
Contact the editor, Craig Stark
editor@bookthink.com

| Forum | Store | Publications | BookLinks | BookSearch | BookTopics | Archives | Advertise | AboutUs | ContactUs | Search Site | Site Map | Google Site Map

Store - Specials | BookHunt | BookShelf | Gold Edition & BookThink's Quarterly Market Report | DomainsForSale | BookThinker newsletter - free

Copyright 2003-2011 by BookThink LLC

<! col. two ends> <! space>

<! col. four begins>