<!spacer>

Scanning Solutions for Booksellers

by Craig Stark

#121, 19 May 2008
The ¾ Edge Scanner Ain't So Bad
Zero edge scanners, the type you can lay books partially open on and scan to the inside margins without damaging them, are either expensive or, in the case of the Plustek OptiBook 3600, not especially well made, let alone adequately supported by the manufacturer. If there's an industry standard, it seems to be the ¾" edge scanner. They're typically cheap, more than satisfactory for most of our needs, and some of them have edges that are flush with the scanner bed. The latter is an important feature because it allows you to safely scan a surprisingly large number of books up to or beyond their inner margins.
I currently use a CanoScan LiDE 600F: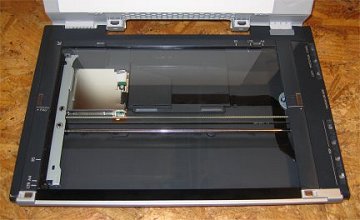 It can be purchased here.
I chose this model specifically for its flush edge and generous bed length of over 12" - which accommodates all but the largest books. If you line the front edge of the scanner up with the edge of a desk or counter top, you can open a book to a friendly 90-degrees, push it into the edge of the scanner and support the portion of the book hanging over the edge by holding it against the side (in this case) of the counter.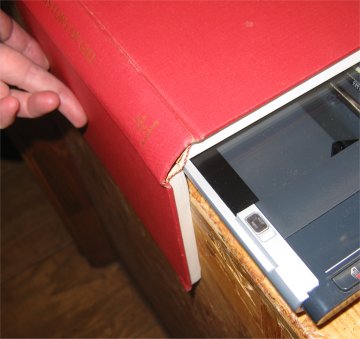 Instead of getting the tape measure out every time to see if a given book has a wide enough margin, I simply cut a ¾" wide strip of card stock, which can be quickly inserted inside a book to verify the margin width.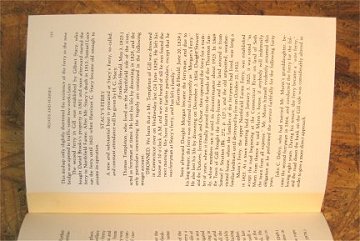 Given the interest in zero-edge scanners, I'm somewhat mystified why more manufacturers haven't produced a good, cheap model - or at least I'm not aware of one. If any readers are, please let me know.

<! col. two ends> <! space>