<<< Continued from previous page
5. Publicized profits in ephemera draw collectors to the genre.
Once upon a time, antiques were heavy duty objects: Windsor chairs, signed oil paintings, Chinese dynasty porcelain, and so on. Antiquarian books were granted a pass in this hallowed world because their beautiful bindings gave them the cachet of decorative objets d'art. It wasn't until the 1980s that photographs finally gained a foothold in the major auction houses. In 1979, the art world was shocked and records were shattered when Margaret Weston paid what was then the unfathomable sum of $10,000 for a single iconic image of a seashell by photographer Edward Weston. Now, the record price for a single photograph is $2,928,000, held by an Edward Steichen landscape photo sold by Sotheby's. A circa 1898 advertising postcard for Waverley Bicycles with artwork by Alphonse Mucha recently set a record auction price for a single postcard when it realized $12,650. News stories and press releases of auction highlights continue to draw new collectors to the ephemera genre. Ranging from historic documents to photographs, postcards and trade cards, ephemera have attained new levels of price appreciation and respectability in the eyes of collectors.
4. The crossover aspects of ephemera appeal to specialty collectors.
I have never sold a piece of ephemera to an "ephemera collector." I doubt that such a person even exists. The field of ephemera encompasses such a broad spectrum that it is virtually impossible to collect everything. Rather, those who purchase ephemera tend to be specialty or niche collectors. Such collectors limit their focus to a particular theme, but want everything associated with that theme, including the little known ephemeral items. In fact, those "missing pieces of the puzzle" often represent the crème de la crème to a true specialty collector. Most ephemera are cross-collectible in nature and will appeal to several different specialty collectors. For example, a couple of years ago, I acquired a piece of 1902 sheet music for the first stage musical of The Wizard of Oz. This interesting sheet music featured lyrics by L. Frank Baum and pictorial cover artwork by W. W. Denslow.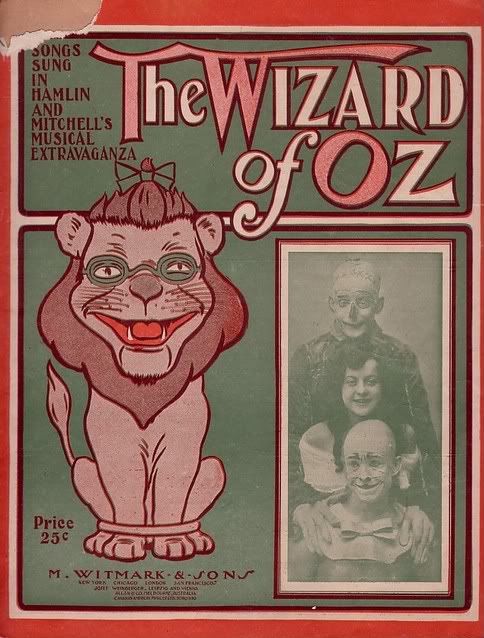 It is cross-collectible on many fronts and appeals not only to sheet music collectors but, also, collectors of author L. Frank Baum, illustrator W. W. Denslow and those who collect The Wizard of Oz. After much spirited bidding on eBay and despite a section of paper missing from the top left corner, the sheet music realized a final value of $202.50 to a dedicated Baum collector. Such is the beauty of ephemera.
3. Ephemeral items are easy to store and ship.
Part of adapting to a tough economy is streamlining your business to lower expenses. If you're looking for a way to keep a lot of inventory in a small space, you can't do better than ephemera. Hundreds of dollars worth of merchandise can be stored in a shoebox - literally! Shipping is also quick, easy (I use rigid photo envelopes available at Office Depot for larger pieces) and, best of all, cheap.
2. History is enjoying a resurgence of popularity.
The HBO miniseries John Adams, based on the book by David McCullough, drew an average of 2.2 million viewers during each of its seven Sunday episodes. Competing cable channel Showtime is enjoying similar success with their series The Tudors, based on the history of Henry the VIII. Especially during difficult times, people seek escape, even if only mentally, to a more idyllic past. Objects of ephemera transport us to the lives of those who lived before us. There is an emotional rapport you experience with an era by holding a relic of it in your hands. Ephemera are the accidental scraps of life that were meant to last only a short time. Those that have survived for years, or in some cases, centuries, provide a unique window to human history and satiate our hunger for the past.
And … the Number One reason to add ephemera to your inventory mix?
1. Ephemera are a natural accompaniment to books.
On the surface, books and ephemera may seem like totally different planets, but the terrain and atmosphere are strikingly similar. Both books and ephemera are printed matter - although books were made to last (for a reasonable amount of time, anyway) and ephemera made to be discarded (within a reasonable amount of time). Both books and ephemera were printed to transmit information, although both are now mainly collected as objects of their time and place. It may help to think of books as the equivalent of professional studio portraits and ephemera as the equivalent of amateur snapshots. Nevertheless, like those old Polaroids taken by Uncle Charlie (after he had a couple of drinks), there is something so charmingly natural about the field of ephemera that it has attracted a large base of avid collectors. Collectors of a specific type of ephemera will purchase a book on a similar subject as readily as a book collector will purchase ephemera to complement their book collection. So, if you're a bookseller looking for a way to diversity, adding ephemera to your inventory may be the way to add a little spice - and a lot of profit - to your bottom line.

If you liked this article, Digg it!

< to previous article to next article >

Questions or comments?
Contact the editor, Craig Stark
editor@bookthink.com

| Forum | Store | Publications | BookLinks | BookSearch | BookTopics | Archives | Advertise | AboutUs | ContactUs | Search Site | Site Map | Google Site Map

Store - Specials | BookHunt | BookShelf | Gold Edition & BookThink's Quarterly Market Report | DomainsForSale | BookThinker newsletter - free

Copyright 2003-2011 by BookThink LLC

<! col. two ends> <! space>

<! col. four begins>