<!spacer>

USPS PS FORM 2976

by Craig Stark

#115, 25 February 2008
Why Not Print It Instead of Filling It Out by Hand?
Are you tired of filling out those stupid international customs forms by hand? Well, why not print them instead? Much faster and neater. As long as you're using PS Form 2976 - the small green one for packages under 4 lbs. - and have Microsoft Word, you can use the template I made for it. All you need to do is copy and paste the relevant shipping name and address into its appropriate field, adjust the declared value and date, and you're off.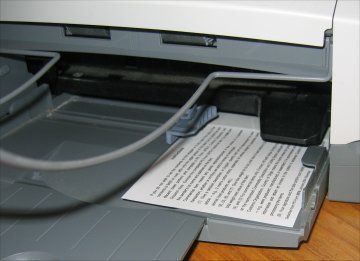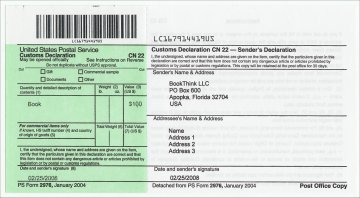 Write me at editor@bookthink.com and I'll send you the template.

<! col. two ends> <! space>