<<< Continued from previous page
For an adult counterpart to these SF-like fantasy novels, take a look at Susanna Clarke's Jonathan Strange & Mr Norrell (London: Bloomsbury, 2004; ISBN: 0747570558 HB, $15 to $25).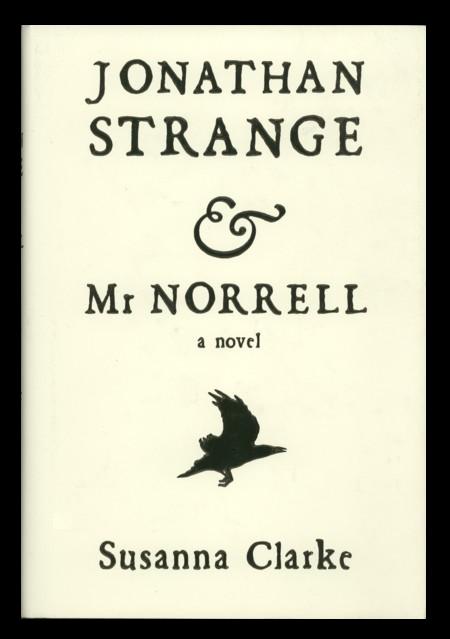 Set in England during the Napoleonic wars, this is an intricately detailed story of the renaissance of true English magic in the person of Mr. Norrell, a fussy little bookworm of a man who jealously guards his secrets. He doesn't want to be the most powerful English magician; he wants to be the only English magician. This title was first released in the UK, in a black or a white dust jacket (there is no precedence that I know of). The UK bookseller Waterstones sold an exclusive slipcased signed edition limited to 1450 copies, with asking prices at $500+.
Orson Scott Card's The Tales of Alvin Maker. This series of novels (plus a few short stories and novellas) is set in an alternate America in the early 1800s. In Alvin's world, North America is divided up into several political entities (a much smaller United States, the British colony of New England, the Indian nations, etc.), and magic (based on our world's traditional folklore and superstition) is a very real part of everyday life. Alvin is the seventh son of a seventh son and has the power to change things simply by the force of his will. A central conflict in the stories is one of good and evil - specifically, between Makers and Destroyers. Numerous real historical figures appear in the Alvin Maker stories, often radically changed in their alternate incarnations. While Alvin is clearly a Joseph Smith figure (Card is a practicing Mormon) and religious themes abound, the stories are quite accessible to all.
Seventh Son (New York: Tor, 1987; HB) $15 to $30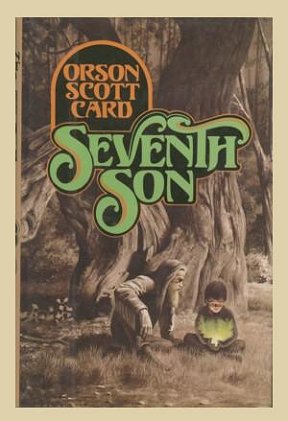 Red Prophet (New York: Tor, 1988; HB) $10
Prentice Alvin (New York: Tor, 1989; HB) $10
Alvin Journeyman (New York: Tor, 1995; HB) <$5
Heartfire (New York: Tor, 1998; HB) <$5
The Crystal City (New York: Tor, 2003; HB) <$5
As usual, complete lots of these titles or of the SFBC omnibus editions can do well on eBay. Orson Scott Card used to tour quite frequently and was a very accommodating signer, but time demands have forced him to cut back quite a bit. Signed editions are quite common on the market.
Speaking of time constraints, there are numerous titles that could have been included in this article. I have listed a good representative sample below.
Fritz Leiber
Lyndon Hardy (The Arcadia Sequence)
Master of the Five Magics

Secret of the Sixth Magic

Riddle of the Seven Realms
Katherine Kurtz (Deryni Chronicles). Numerous titles.
Ursula K LeGuin (The Earthsea Chronicles)
A Wizard of Earthsea

The Tombs of Atuan

The Farthest Shore

Tehanu

Tales from Earthsea

The Other Wind
Larry Niven
The Magic Goes Away

The Magic May Return

More Magic
Christopher Stasheff (The Warlock Series), beginning with The Warlock In Spite of Himself.

<! col. two ends> <! space>