<<< Continued from previous page
A good site with lots of links to UK authors and publishers of children's books is UK Children's Books
This link will take you to a list of UK and Ireland publishers by genre (scroll down to Science Fiction & Fantasy) - babash.com
Post Mortem Books is an excellent source for finding out about new authors, and will frequently have signed copies of new books available for sale at list price. As the name suggests, Post Mortem specializes primarily in mystery fiction, but they have a great eclectic stock including children's fiction. Go to the Post Mortem Books site from the main page, click on Browse by Category, then Children's Fiction.
I haven't seen any hard numbers for this, but I've heard more than a couple knowledgeable people say that the average price of very hot firsts inevitably declines as the investor/collector frenzy cools. A good example is Dan Brown's The DaVinci Code. At one time unsigned first printings were selling on eBay for $500+, and there are now signed first printings listed on www.abebooks.com as low as $400. This downward price trend could very well be a sign of investor nervousness: a perception that the collectibility and value of a book is eroding could prompt nervous investors to unload their copies before the price drops further, which means more copies come on to the market and, in turn, the price drops more, and so on. Certainly those who bought the book at list price off the shelf will continue to show a healthy profit on paper, but the future is not nearly so certain for those who paid top dollar at the height of the frenzy. As with stocks, the small core of books of lasting value may show up and down trends in value, but the overall long-term trend will be upwards.
So, how do you identify these "books of lasting value"? There is, of course, no simple answer to this, though there are some general rules of thumb. First, read the book. Over the long haul, a book will remain popular because it is well written and tells a good story with memorable and interesting characters. If a book fails the read test you should probably take your profit off it sooner rather than later, and not hold on to it as a long term investment.
Second, is the book the first in a projected series? If yes, then the first book will grow in value in proportion to the overall popularity of the series. For example, the first book in Terry Pratchett's phenomenally popular Discworld series, The Colour of Magic (Gerrards Cross, UK: Colin Smythe, 1983) currently has an asking price in excess of $10,000.
Third, has the book been nominated for or won any awards?
For a comprehensive list of children's book awards, see BookTrusted.com. Click on "Prizes and Awards for Children's Books", then "Browse our list of children's book prizes". This currently brings up a list of 51 awards with links to additional information, including contact information, entry information, date of winner announcement, recent winner list, and website.
Fourth, is there a movie in the works? Not just optioned, but at least under serious discussion, preferably with a name director. Of course, this can be a two-edged sword, since a bad production could damage the popularity of the book.
For an interesting look into the future of the genre, check out "Children's Literature: The Next 20 Years" by Nicholas Tucker.
One final observation: a recent trend in YA Fantasy is the "discovery" of self-published authors. Two notable recent examples include Christopher Paolini's Eragon, and Patrick Carman's The Dark Hills Divide.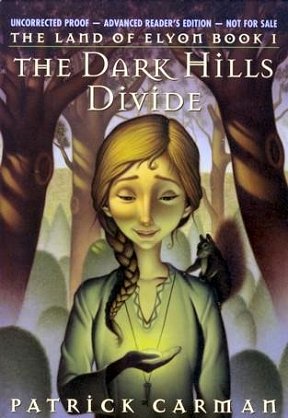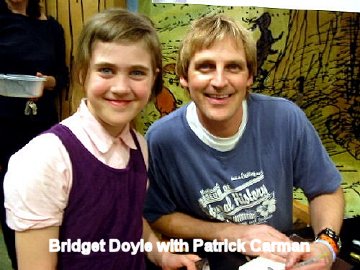 Changes in technology have made self-publishing a very easy and relatively low cost alternative for would-be authors, so this may represent a growing trend in publishing.

<! col. two ends> <! space>